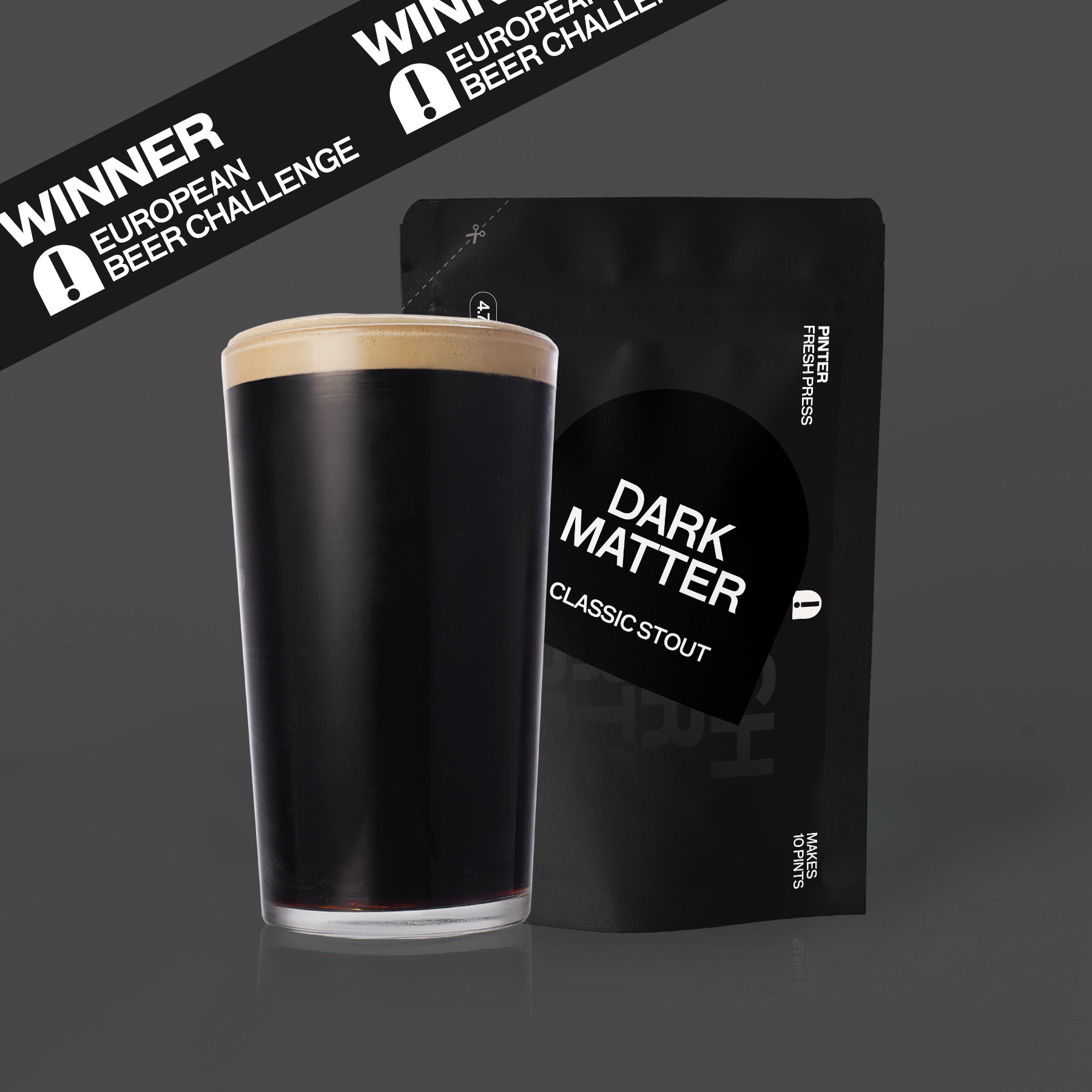 Dark Matter
Classic Stout 5.0%
Dark Matter
${ cartQty[39530911793227] }
£17.99
Details
Brewing

4

Conditioning

3

Carbonation Dial Settings
Taste

Smooth. Deep. Rich.
A dark, sweet, full-bodied and slightly roasty ale. Roasted barley and malt aromas, and a hint of chocolate.
Nutritions info
Developing Your Beer
Our brewing times get you incredible Fresh Beer.
You can develop your beer further by brewing for longer. Fermenting Dark Matter for 5 days in total, and conditioning for up to 7 days in total will increase dryness and produce a more rounded flavour.
Develop Further
5 Days
Condition Up To
7 Days
Makes 10 Pints
Vegan
Contains Gluten
Ingredients
Malt extract (barley), invert sugar syrup, water, hop extracts, natural flavouring, yeast nutrient [zinc heptahydrate]
Allergen Advice: for allergens, see ingredients in bold.
Yeast: Loyalty
Nutritional Information / 100g

*Reference intake of an average adult (840kJ/2000Kcal)

Energy
1186 / 280kcal
14% R1*
Fat
0.3g
0% R1*
of which Saturates
0g
1% R1*
Carbohydrate
64.6g
25% R1*
of which Sugars
42.9g
48% R1*

Protein
3.7g
7% R1*
Salt
0.04g
1% R1*
Sodium
15mg
1% R1*
All nutritional values are of the complete pack as sold.

DARK
MATTER
AWARDS
– European Beer Challenge 2021
– World Beer Awards 2021
– London Beer Competition 2021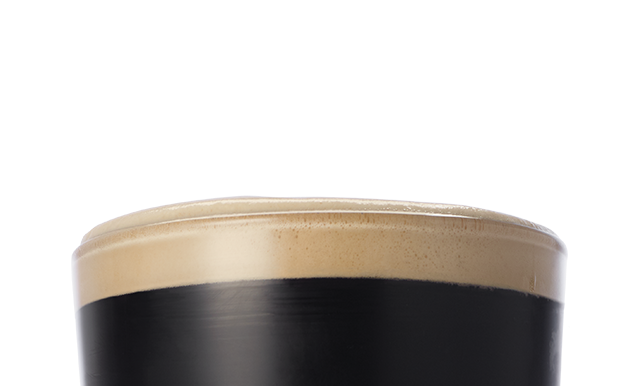 EXPLORE THE FLAVOUR MAP
Come with us as we discover a new world of Fresh Beer.
DISCOVER MORE
join the fresh beer club
Benefits include:

20% off all Fresh Beer

£25 off an additional Pinter and Co-Pinter

Pause, skip or cancel at any time

SIGN ME UP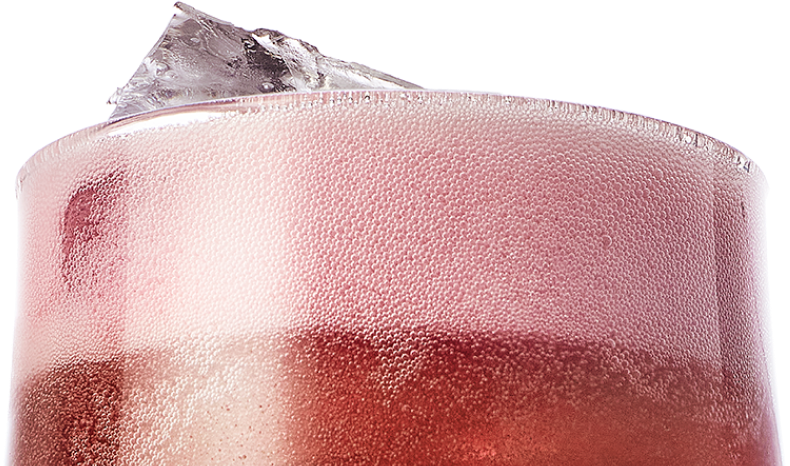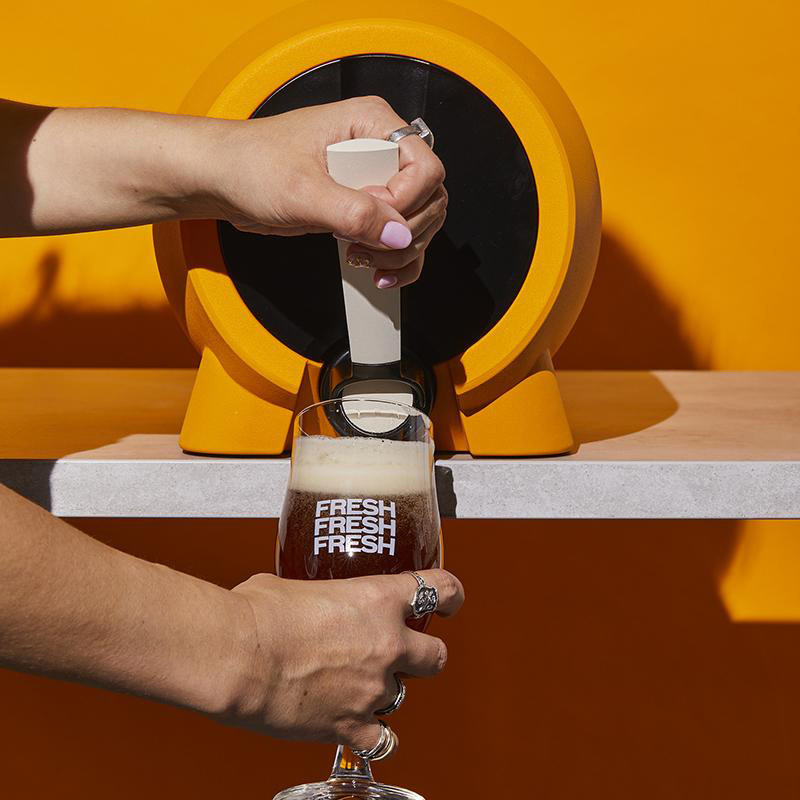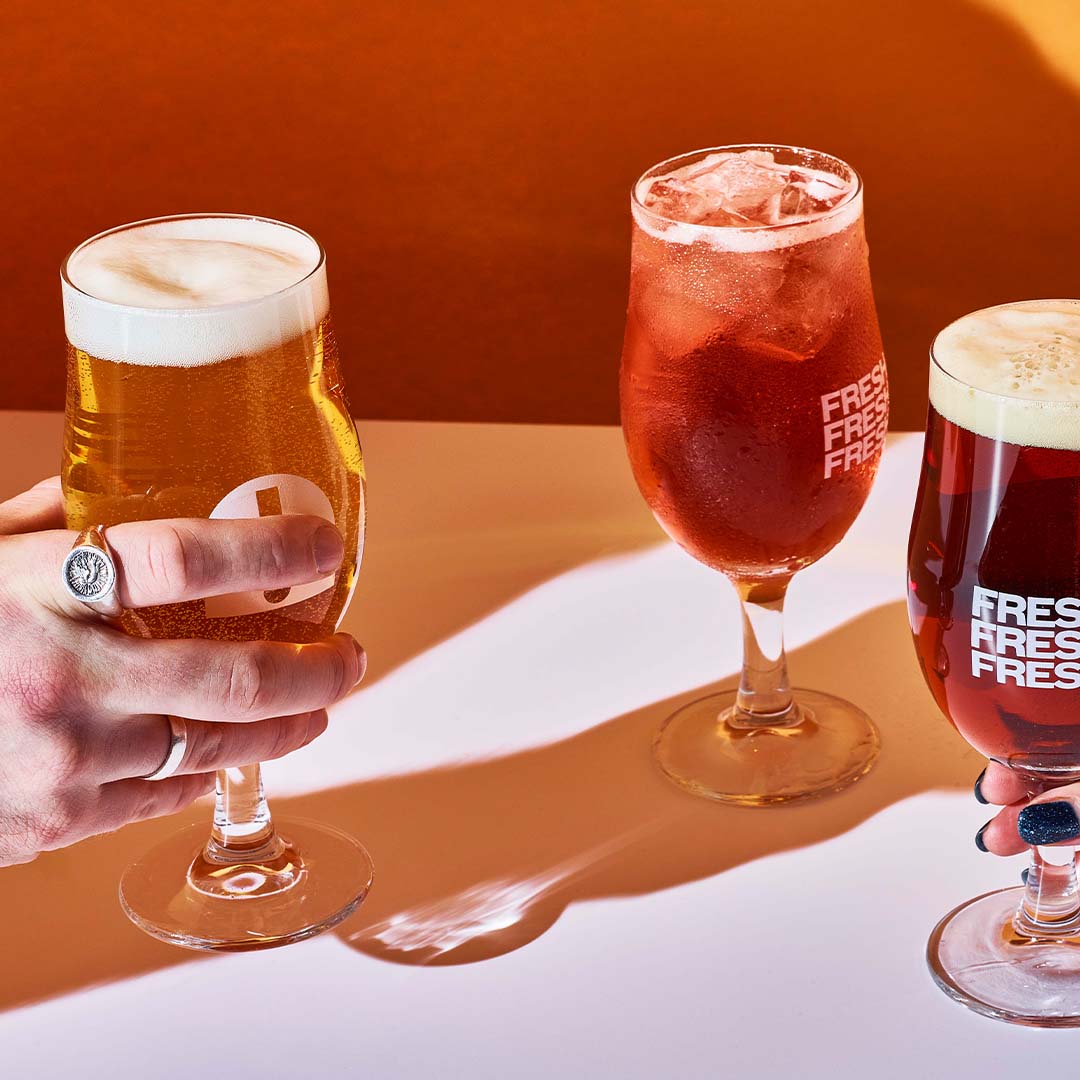 What is Fresh Beer?
The fresher the beer, the better the flavour. This is what sets Fresh Beer apart: it's tapped directly from the Pinter as soon as it's finished brewing and enjoyed when the flavour is at its peak. No packaging, no storage, no risk of degraded flavour.
Fresh Beer doesn't run the risk of compromising on quality, travelling no farther than Pinter to glass to you. How refreshing.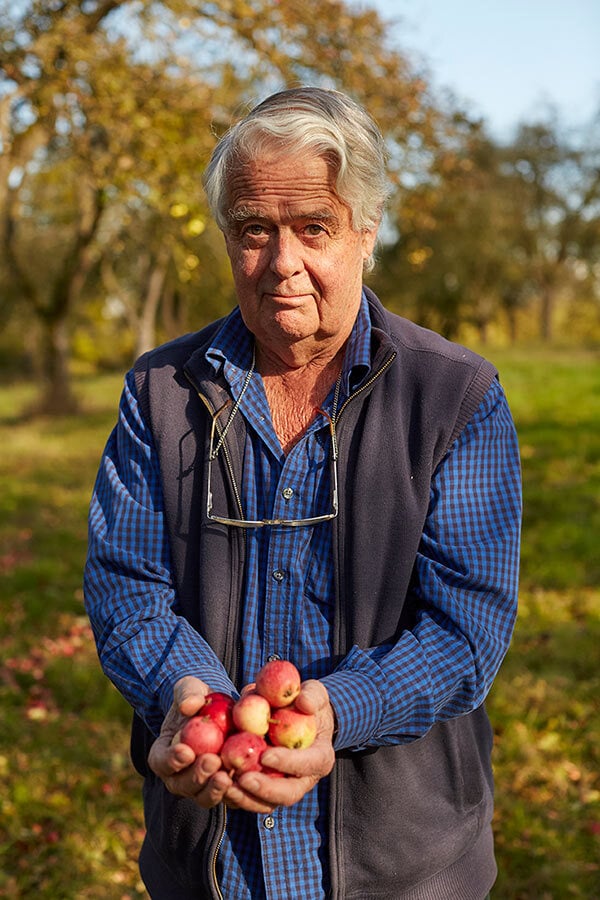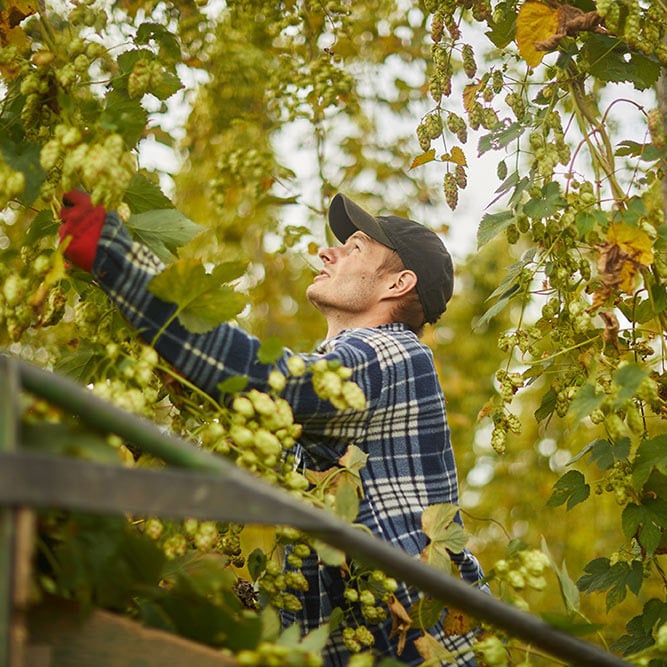 Hand-picked ingredients
Over the last few years, our Master Brewer, Evangelos, has tasted and tested thousands of ingredients and flavour combinations to produce the best possible Fresh Beer.
As ingredients play such a crucial role in the final taste, it's no surprise that for us, only the best will do. Every hop, malt and fruit that goes into our Fresh Presses has been meticulously selected, ensuring consistency and optimum quality.
Why has my Fresh Press Best Before been relabelled?
You may occasionally notice that your Fresh Presses have new Best Before labels.
Our mission is to build an innovative, sustainable and social world of Fresh Beer. To make sure that we can confidently stand by this mission, this is just one of the steps we have put in place to be more sustainable.
We always try to ensure that we have enough Fresh Presses lined up and ready. This means that sometimes we make too much. However it's completely unnecessary for Fresh Presses that are still fresh, to see the bin just because their best before dates have come around. To combat this, we'll be retesting Fresh Press stock before their Best Before date comes around. They'll go through the exact process as a newly made batch, testing the sensory quality and the micro levels in our lab, ensuring they are safe to brew. All Fresh Presses that pass our Fresh Test will go back on sale with a new Best Before date. So, if you receive a Fresh Press through your letterbox that has a 'This Fresh Press has been retested and relabelled' label, you know that it has been saved from being unnecessarily wasted and it's good to get started in your Pinter.
Is the Purifier safe?
The Purifier is completely safe to use as directed but can be harmful if consumed in its concentrated form – please refer to the product label for more information.
Why don't all the Fresh Presses come with a Hopper?
We have 2 ranges of Fresh Presses: Hopper and Classic.Hopper Fresh Presses are only compatible with Pinter 2 and there are still many Pinter 1 owners brewing Fresh Beer.
How long does Fresh Beer last in the Pinter?
Fresh Beer will stay fresh in the Pinter for up to 30 days in the fridge before tapping. Fresh Beer is at its optimum quality up to 7 days after tapping and may start to lose carbonation after this. Keeping your Pinter cold is the best way to make sure your Beers stay as Fresh as possible.
How do I store my Fresh Press and Pinter Pack contents?
We recommend storing your Fresh Press, Yeast and Hopper in the fridge. 
Keeping your Pinter Packs in the fridge until you use them will help to maintain the overall shelf life of each pack and will guarantee the ultimate freshness of your Brewing Yeast, Fresh Press and Hopper. For best results, remove your Fresh Press from the fridge 1 hour prior to brewing to enable it to reach room temperature. This will make sure that the ingredients blend better and ultimately brew better.
How long will my Fresh Press last?
Fresh Beer means flavour and flavour develops during fermentation. The enemies of beer; light, time, oxygen, high storage temperatures have a chance to strike in packaged beer post-brewing. We use best before dates on our Fresh Presses to help manage stock. Whilst we do suggest using it sooner, as long as the Fresh Press is stored in the right conditions (cool temperature and not in direct sunlight) it will keep for longer.
Are the Fresh Presses gluten-free?
Our Ciders are gluten-free, but are made in an environment that handles gluten.
Is Fresh Beer vegan/vegetarian?
Yes - all our Fresh Presses are 100% vegan and vegetarian friendly.
What is the ABV of the Fresh Beers and Ciders?
The ABVs of our Fresh Beers vary from 3.8% to 7% depending on the Style. You can find the ABV of specific Fresh Beers here: Fresh Beers.
OVER 4 MILLION
Pints of Fresh Beer brewed and counting
" A great addition to the Pinter family."

K. Sankey
"Amazing beer. Tastes better than any pub ale."

Carl M.
"...this is as good or better than pub beer!"

Gavin S.
" Excellent product and beers."

John M.
" Excellent product and beers."

John M.
"...this is as good or better than pub beer!"

Gavin S.
"Amazing beer. Tastes better than any pub ale."

Carl M.
" A great addition to the Pinter family."

K. Sankey