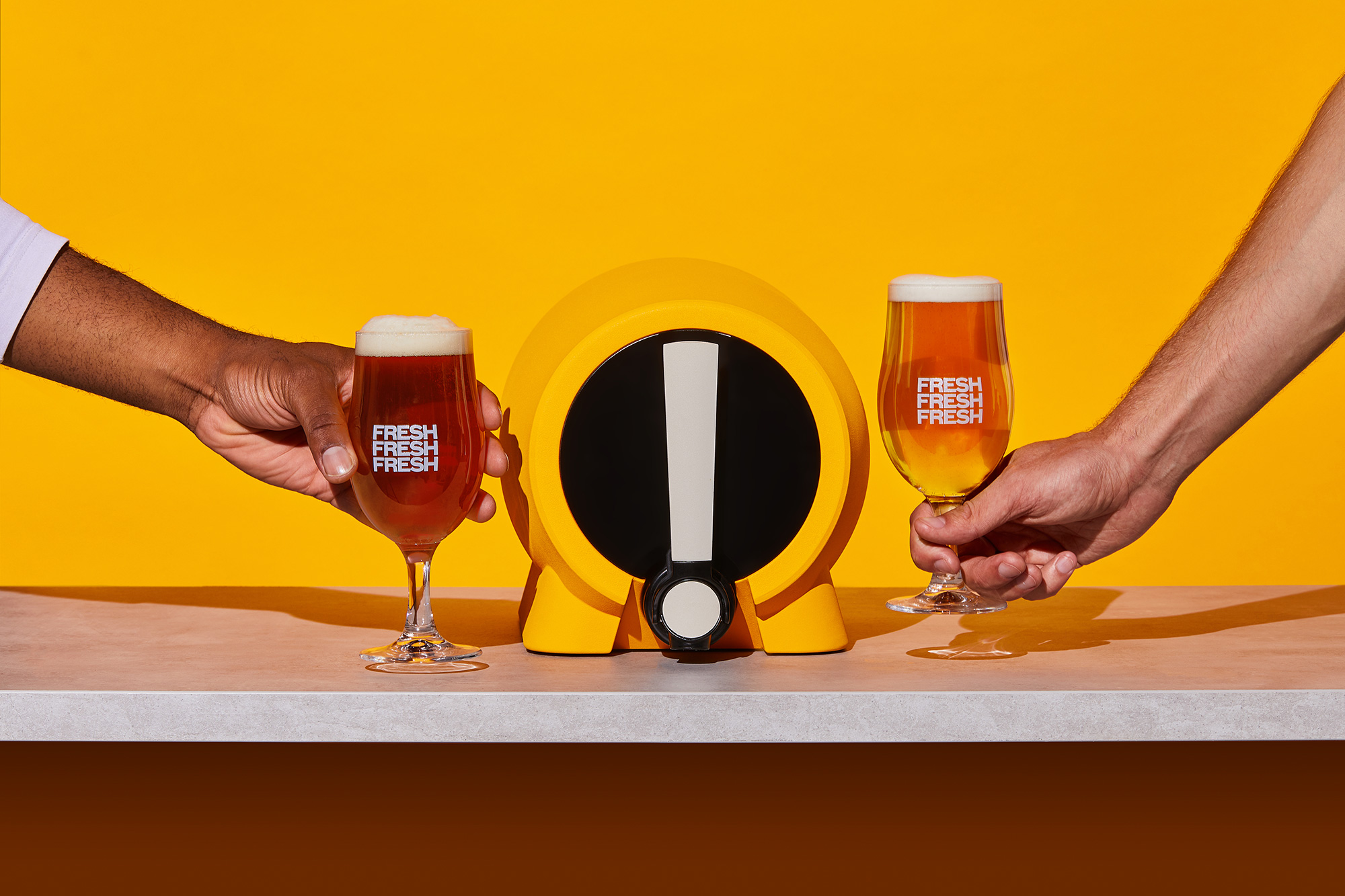 Pinter 2 Tips & Tricks
Pinter 2 has been engineered to brew Fresh Beer consistently across average conditions, this means seamless brewing with minimal effort. If you're looking for something more involved and you're on a journey of flavour exploration you can opt for a slightly more involved process. Read through our tips and tricks section for helpful pointers on great Pinter experience plus flavour variation.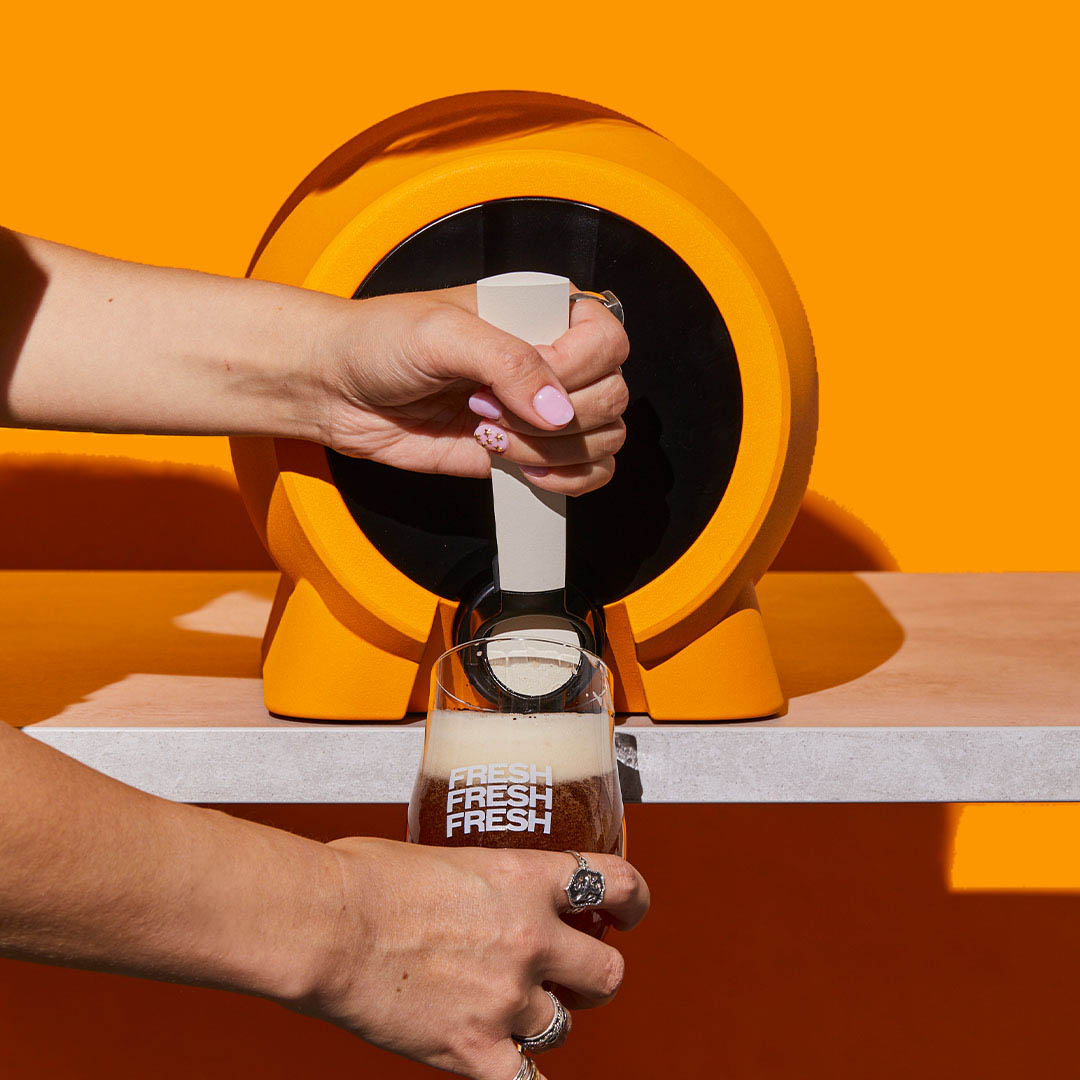 PERFECT POUR
Fresh Dispense Technology allows for you to tap your Fresh Beer at pressure. This means there's no need to turn the carbonation dial off and then tap as was the case with Pinter 1. For the perfect pour of your drink, position a pre-chilled glass held at 45 degrees below your tap. Lift the handle upwards to its unlocked position and pull it forwards by 45 degrees. If the pressure drops you can use the taps' Final Pour Position to increase its flow. Lift the handle up to its unlocked position then pull the handle forwards by 90 degrees. This brings the tap to its Final Pour Position.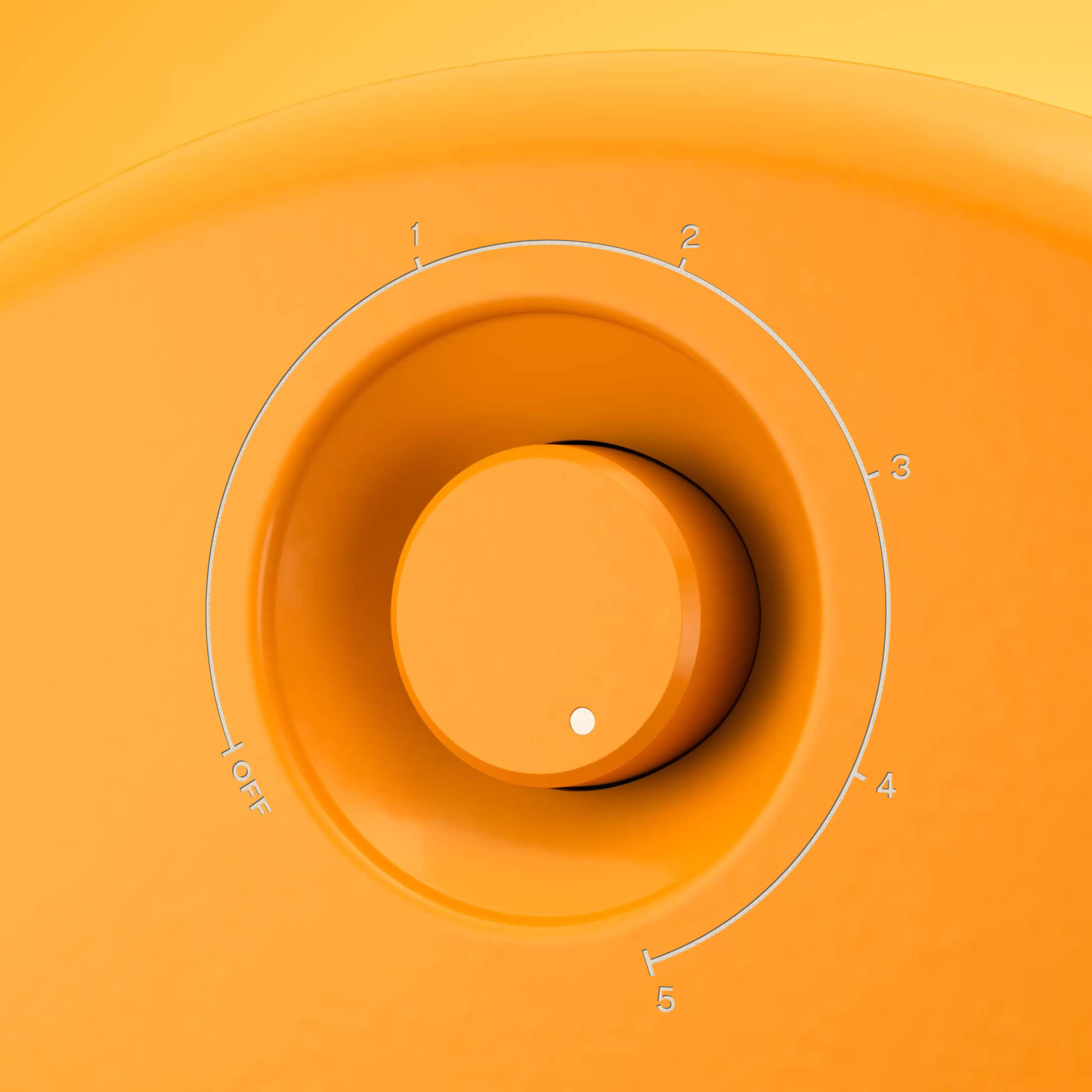 CHOOSING CARBONATION LEVEL
Each Fresh Beer is designed to have a specific level of carbonation and this is controlled via the Carbonation Dial at the back of your Pinter. If you would like to experiment with the levels of carbonation, you can set the dial to any point between "1 - 5" to see the effect, however you can view the Carbonation Dial settings that we recommend for each style
here
.
For a short period, the Carbonation Dial setting on the Fresh Press label will not reflect this.
WARNING:
When the Carbonation Dial is left in between "1" and "OFF" and not turned fully to either setting, the carbonation dial is open and oxygen will come into contact with your fermenting drink. This can cause off flavours and in extreme cases, beer can rise and escape the Pinter through the Carbonation Dial. The carbonation setting will also influence the pour when tapping.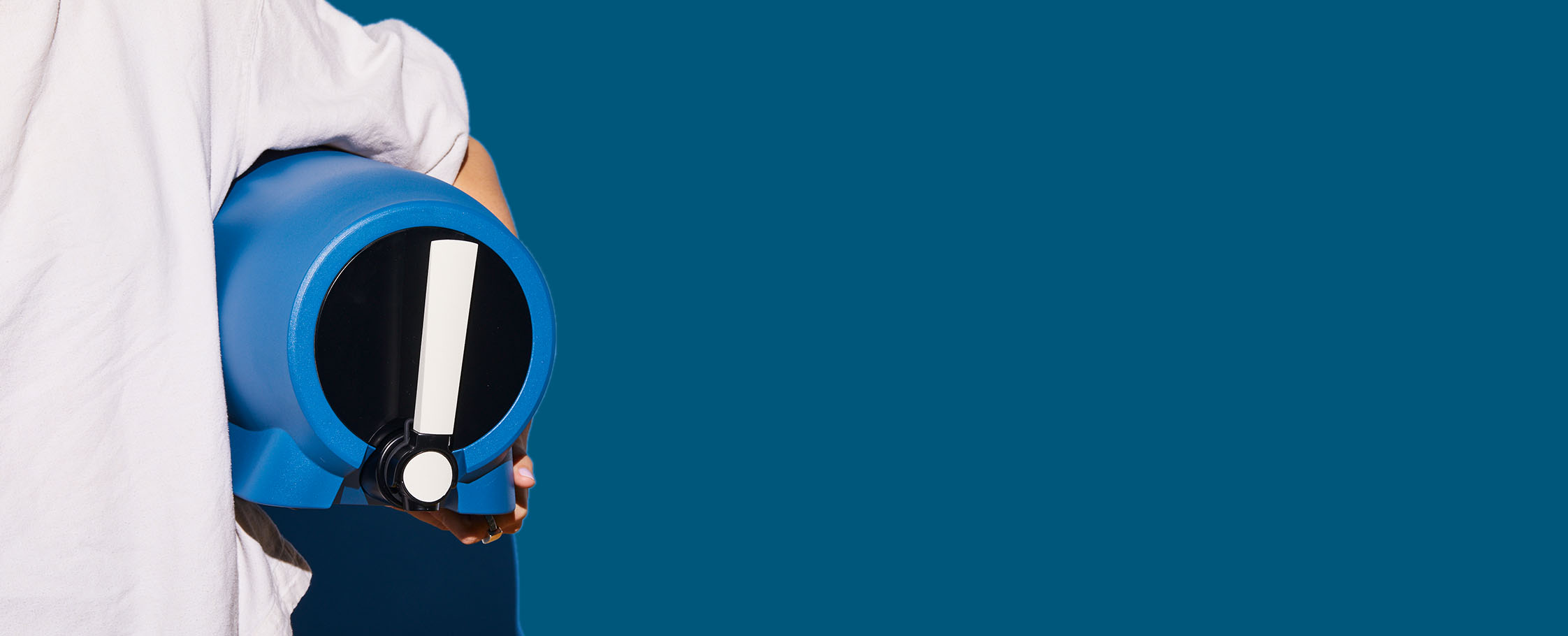 PINTER WEIGHT
Empty Pinter: 4.9kg
Brewing Dock: 1.4kg
PURIFYING YOUR PINTER
For extra piece of mind in a sterile fermentation environment, you can pre-mix your Purifier with hot water in a jug and then add it to your Pinter once it has dissolved. Allowing the hot water combination to soak in your Pinter for 10 minutes will also help.
REASSEMBLING YOUR TAP
If you're struggling to reassemble your tap. Take the tap in your right hand and the Rubber End/cage in your left. Rotate the cage clockwise to tighten the coils of the Fresh Dispense Line so it fits back into the cage.
PREWARMING YOUR FRESH PRESS
For piece of mind that your Fresh Press has fully mixed we recommend taking it out of the fridge and leaving it to warm up to room temperature. Alternatively placing the Fresh Press in a warm bowl of water will help reduce its viscosity ensuring it fully mixes.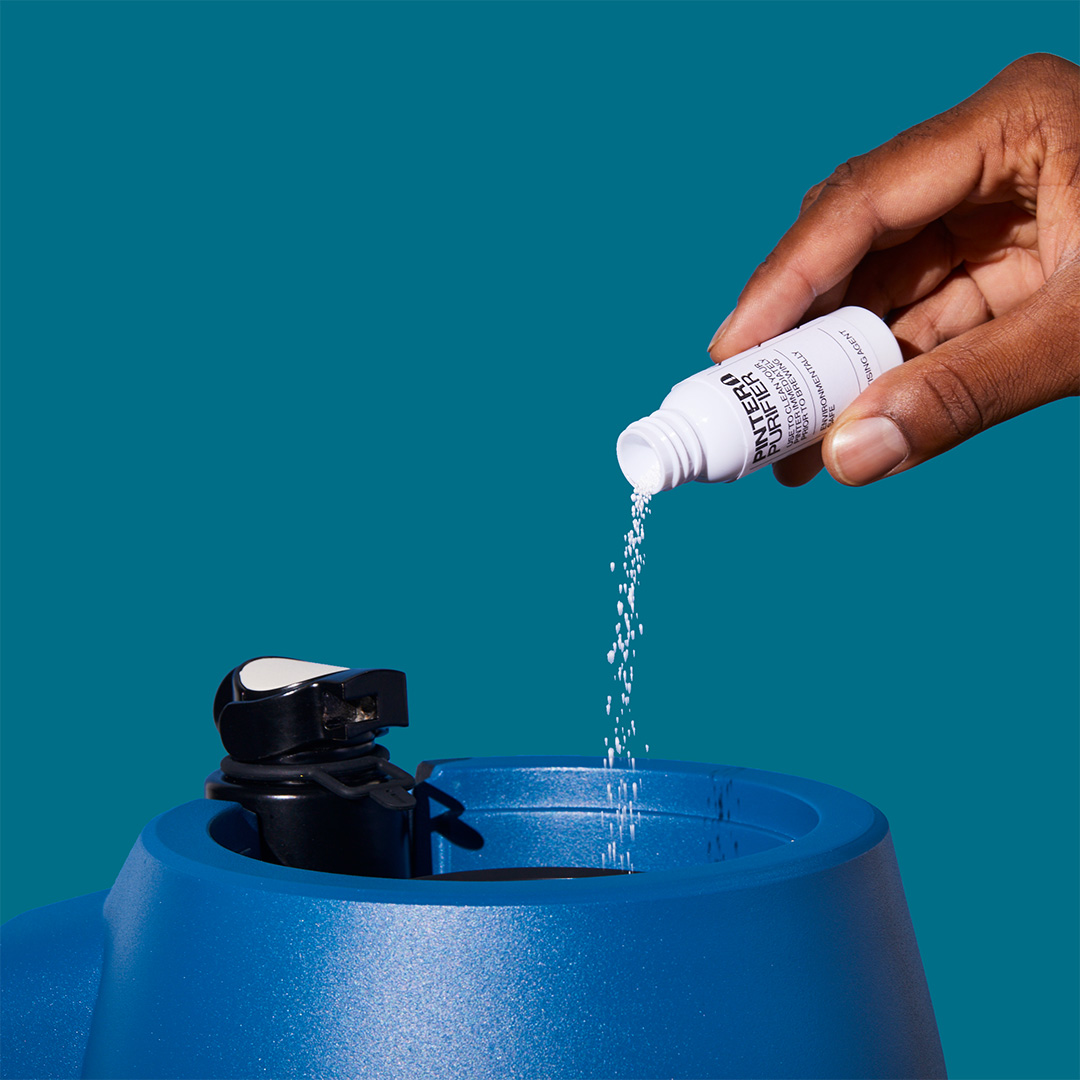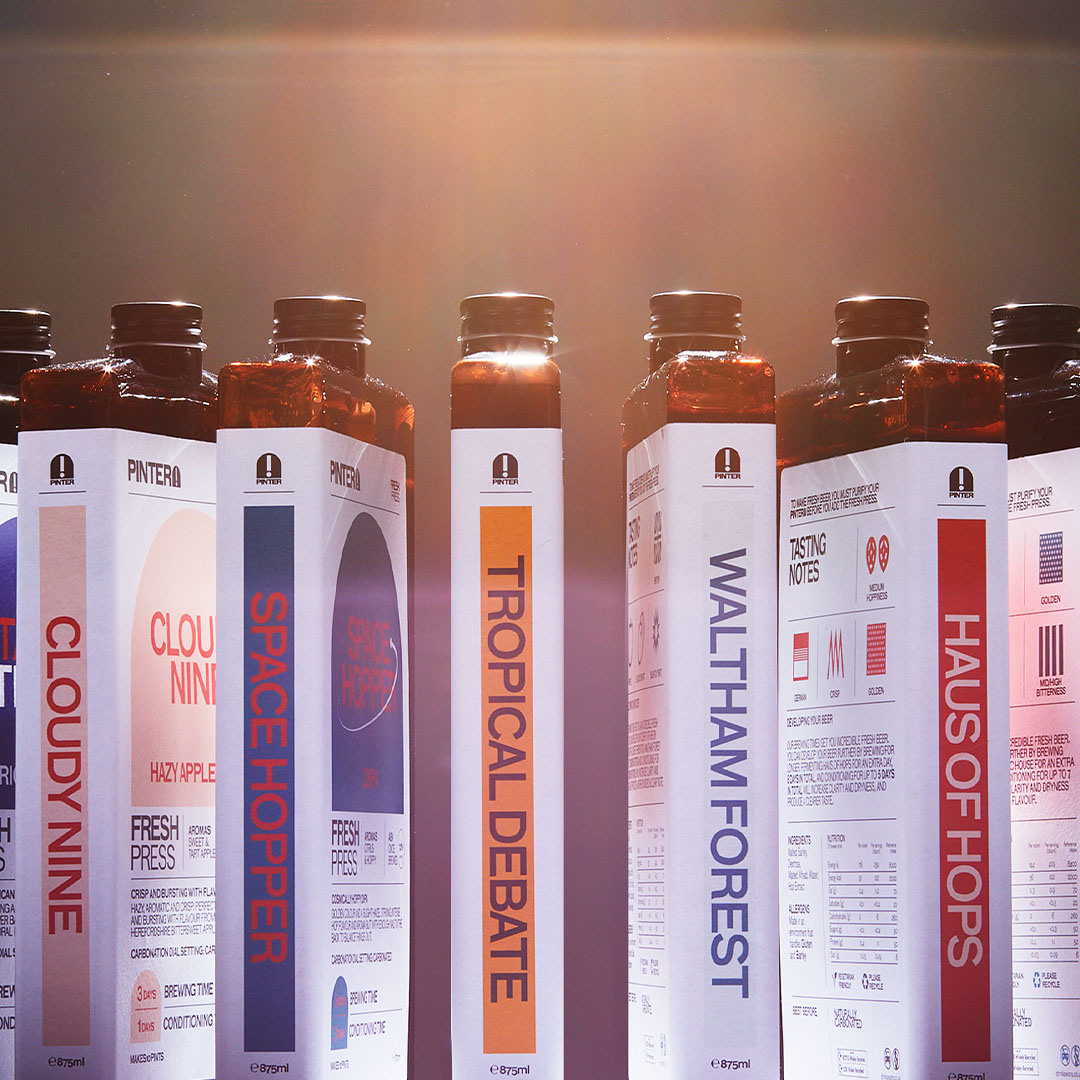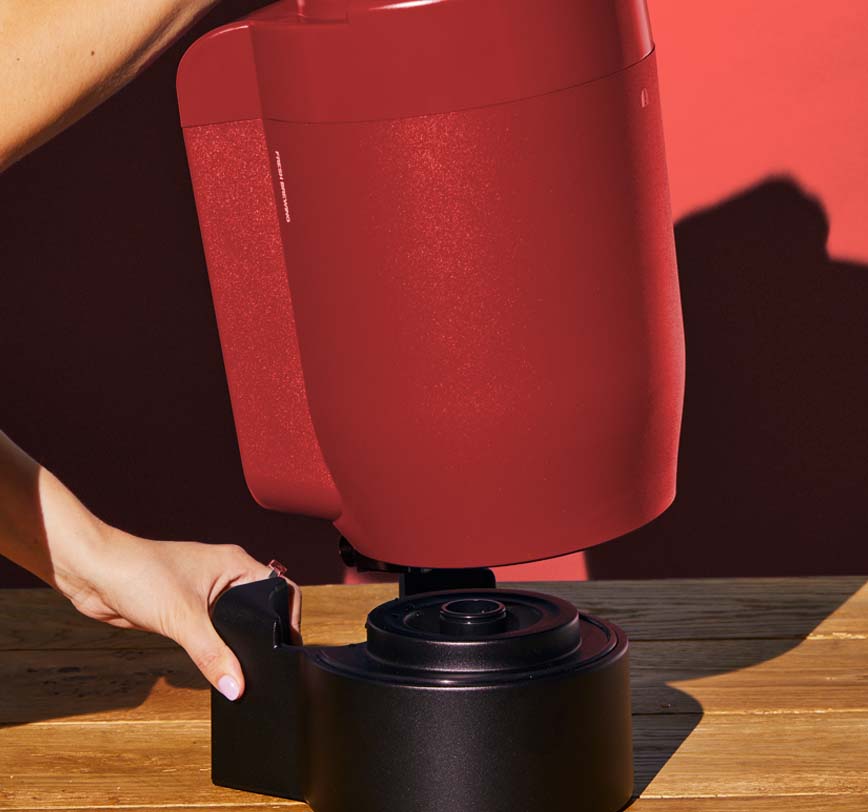 CONDITIONING WITH THE BREWING DOCK ATTACHED
All of our drinks are designed to reach full clarity by detaching the Pinter from the Brewing Dock and then conditioning the Pinter in the fridge. If your preference is clarity (and your fridge allows) you can condition your Pinter in the standing position with the Brewing Dock attached for the first day of conditioning. After the first 24 hours, you can then detach the Brewing Dock and continue conditioning as normal in the horizontal position. If you have a Hopper add this just before you detach the Brewing Dock. This can help clarity as the cold temperature encourages more spent yeast to drop out of the Pinter and into the Brewing Dock before it is detached.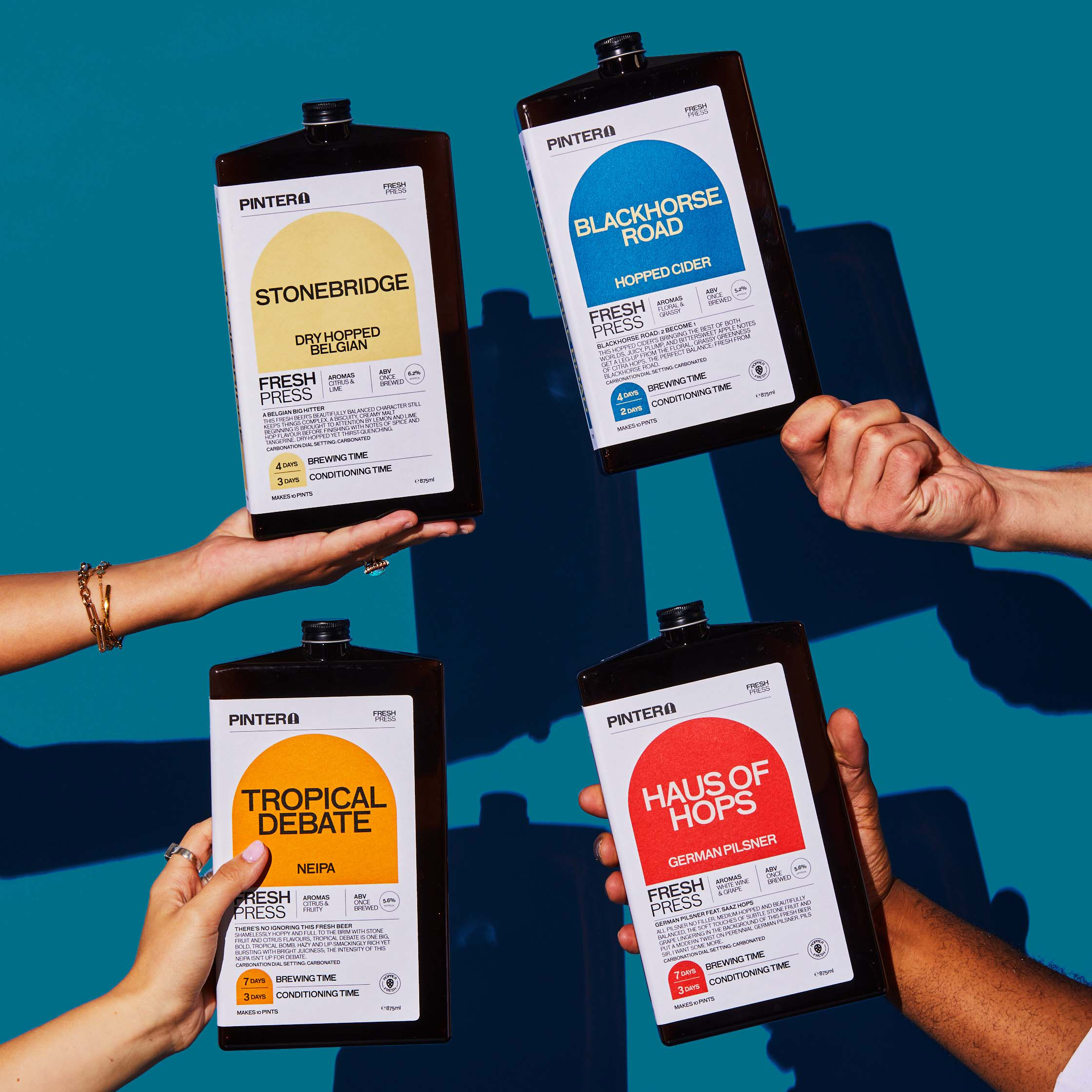 STORE YOUR PINTER PACKS IN THE FRIDGE
Storing your Pinter Packs in the fridge until your use them will help to maintain the overall shelf life of each pack and will guarantee the ultimate freshness of your Brewing Yeast & Fresh Press (And Hopper if you have a Pinter 2). If you have a Hopper Fresh Press please keep your Hopper in the fridge until it is time to condition.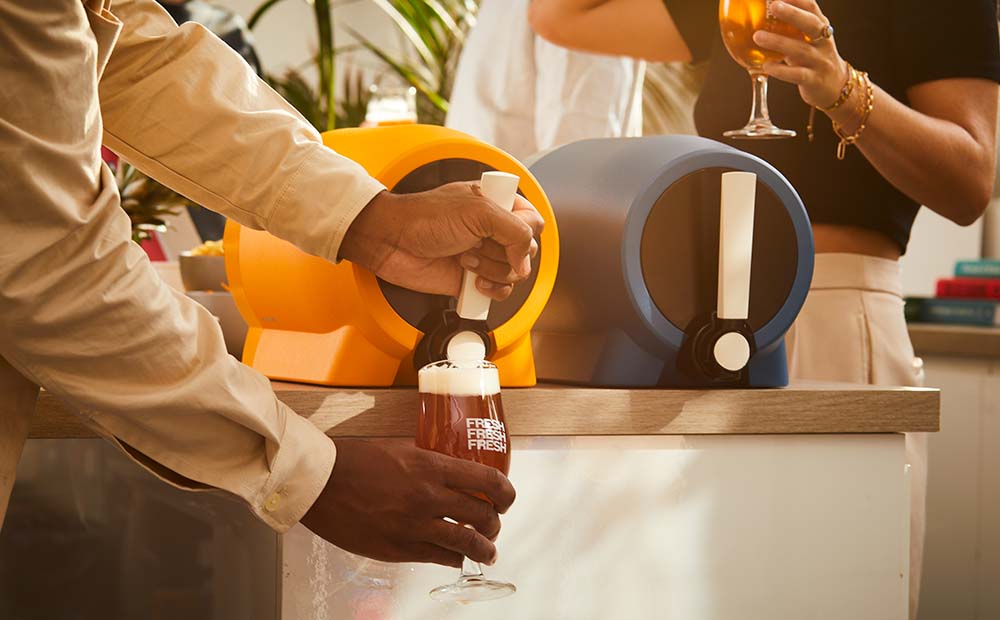 CONSTANT TEMPERATURE
Pinter 2 is engineered to work across the average indoor temperatures of UK homes including but maintaining a constant temperature during each stage of making Fresh Beer helps guarantee consistency. Temperature during fermentation is an important factor for all beers, it can affect the flavour and colour of the final drink. The perfect temperature can vary between different styles of beer. The optimal temperature to keep your Pinter at during the brewing stage for all ales and ciders is 18*C. For all pilsners and lagers, the optimal temperature is 16*C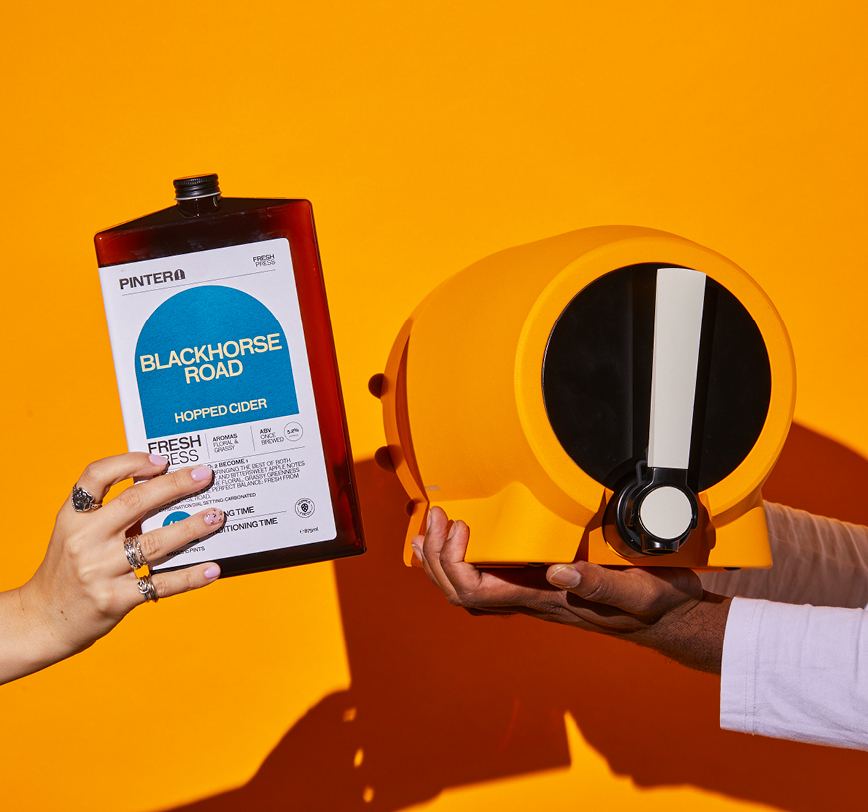 PERFECT CONDITIONING TEMPERATURE
Temperature during conditioning is also an important factor for all beers, it can affect the colour and clarity of the final drink. The conditioning stage is where the bulk of carbonation and clarity is achieved. All our drinks are engineered to condition at the average fridge temperature of 4*C but the perfect temperature to keep your Pinter at during the Conditioning stage is -1*C for all drinks.
PERFECT SERVING TEMPERATURE
The perfect temperature to serve your drinks at is between 7-11*C for all ales and 4-7*C for all lagers, pilsners and ciders.
WHY PURIFYING YOUR PINTER IS SO IMPORTANT
Achieving a sterile environment is essential to a healthy fermentation. Typical household cleaning gets the Pinter very close but using the purifier guarantees a perfect fermentation and successful Fresh Beer.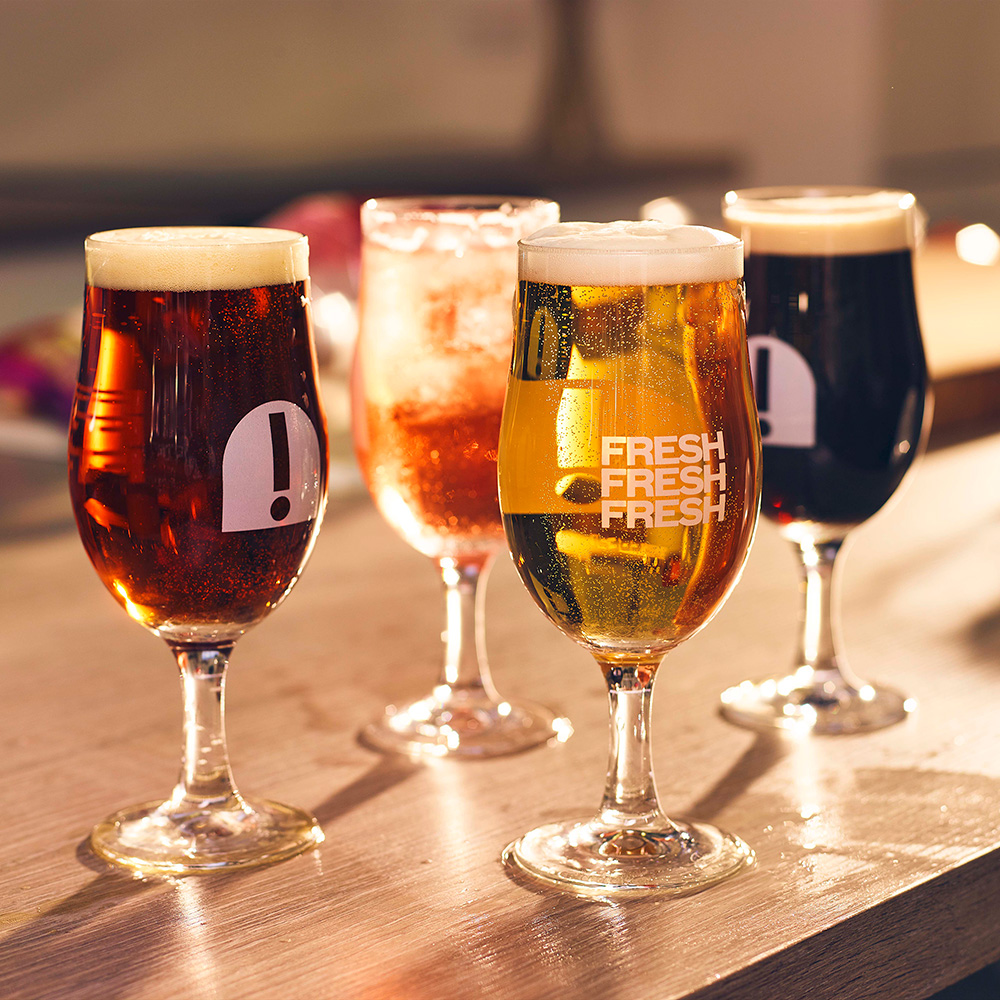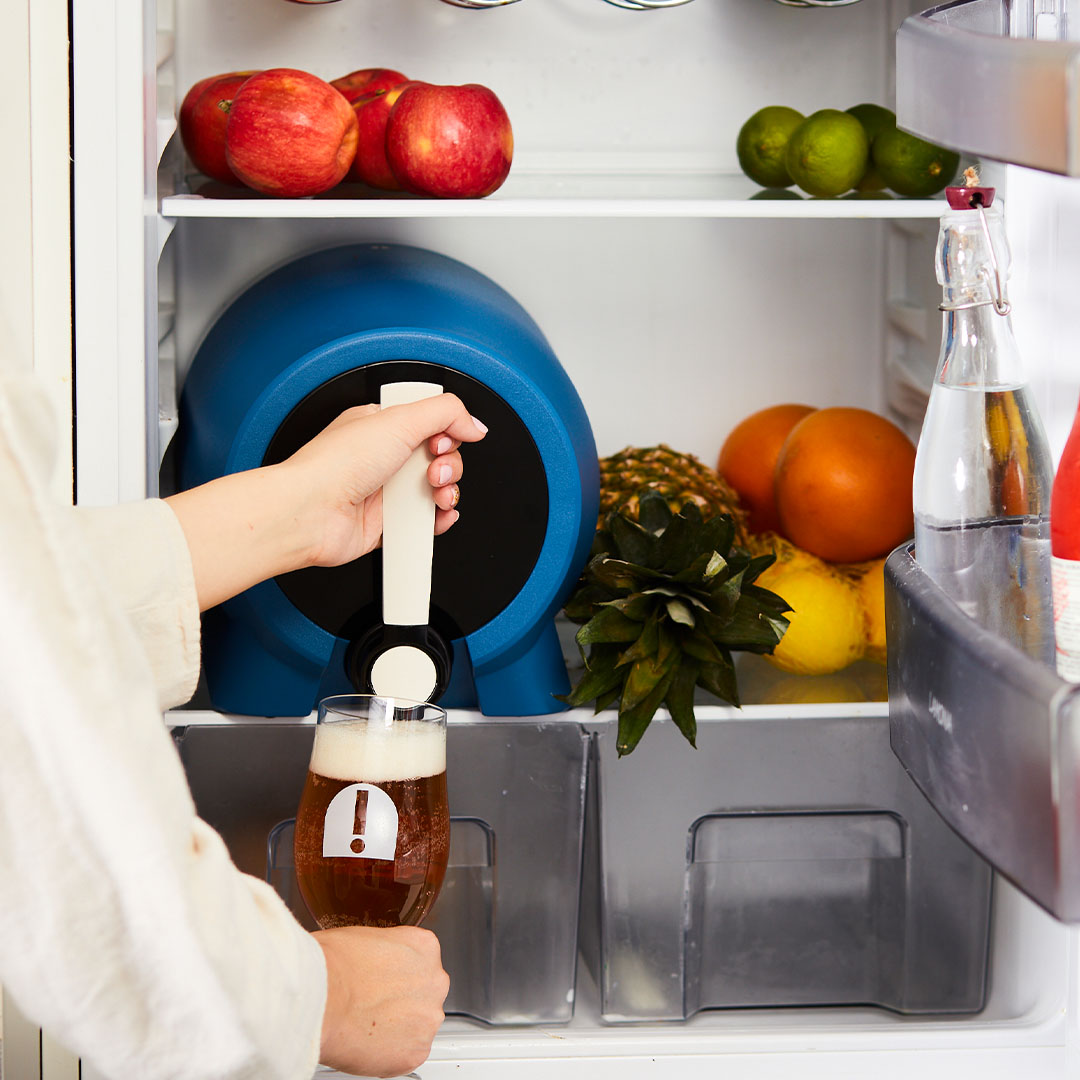 REHYDRATE YOUR BREWING YEAST
Much like baking bread, by rehydrating your Brewing Yeast in a little bit of tepid water (no more than 100ml) for 3-5 minutes before adding to your Pinter will reduce the risk of stressing the yeast and will help guarantee a healthy fermentation.
RE-USING YOUR SPENT YEAST
Instead of washing away the contents of your Brewing Dock after the Brewing stage, try spreading it across your garden or adding to your compost heap for a nutritional boost.
REPLACING A PART OF THE PINTER
If you ever find that you have misplaced a part, a part has become damaged or you have any questions about your Pinter and its parts, you can reach our customer support team via email, phone call or web chat. They are available weekdays 9am-8pm and weekends 9:30am-6pm. You can find their details along with all of our helpful FAQs here.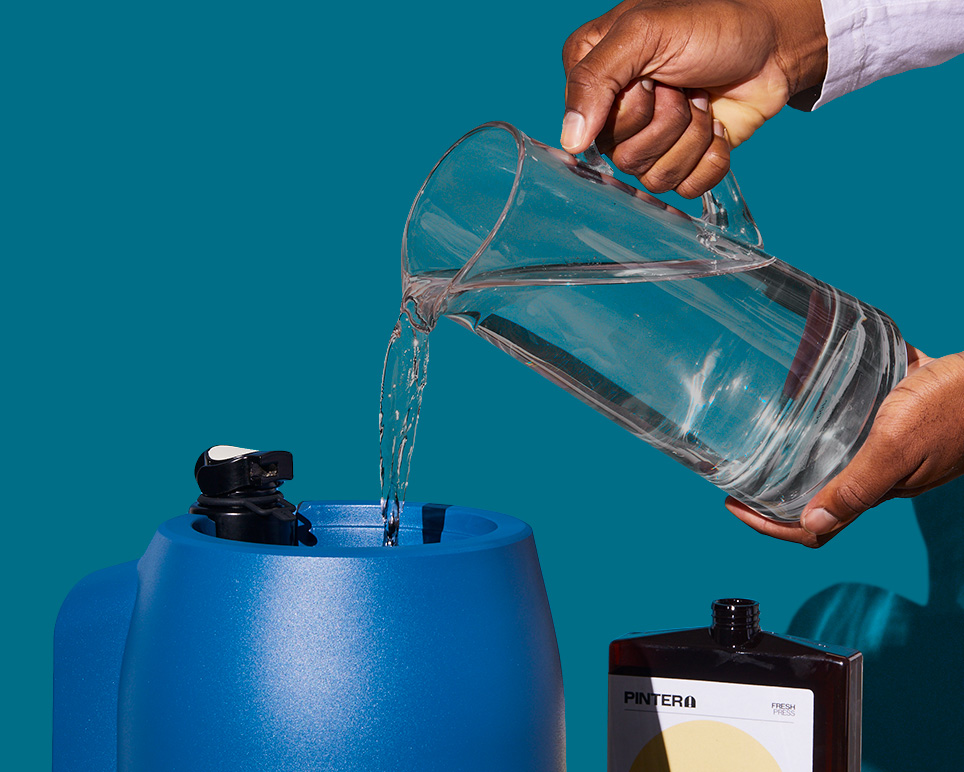 USE FILTERED WATER FOR LAGERS AND PILSNERS
All of our drinks are designed especially to work with the varied levels of water hardness up and down the country. However, to maximise the subtle balance flavours of our lagers and pilsners, try using filtered spring water rather than tap water.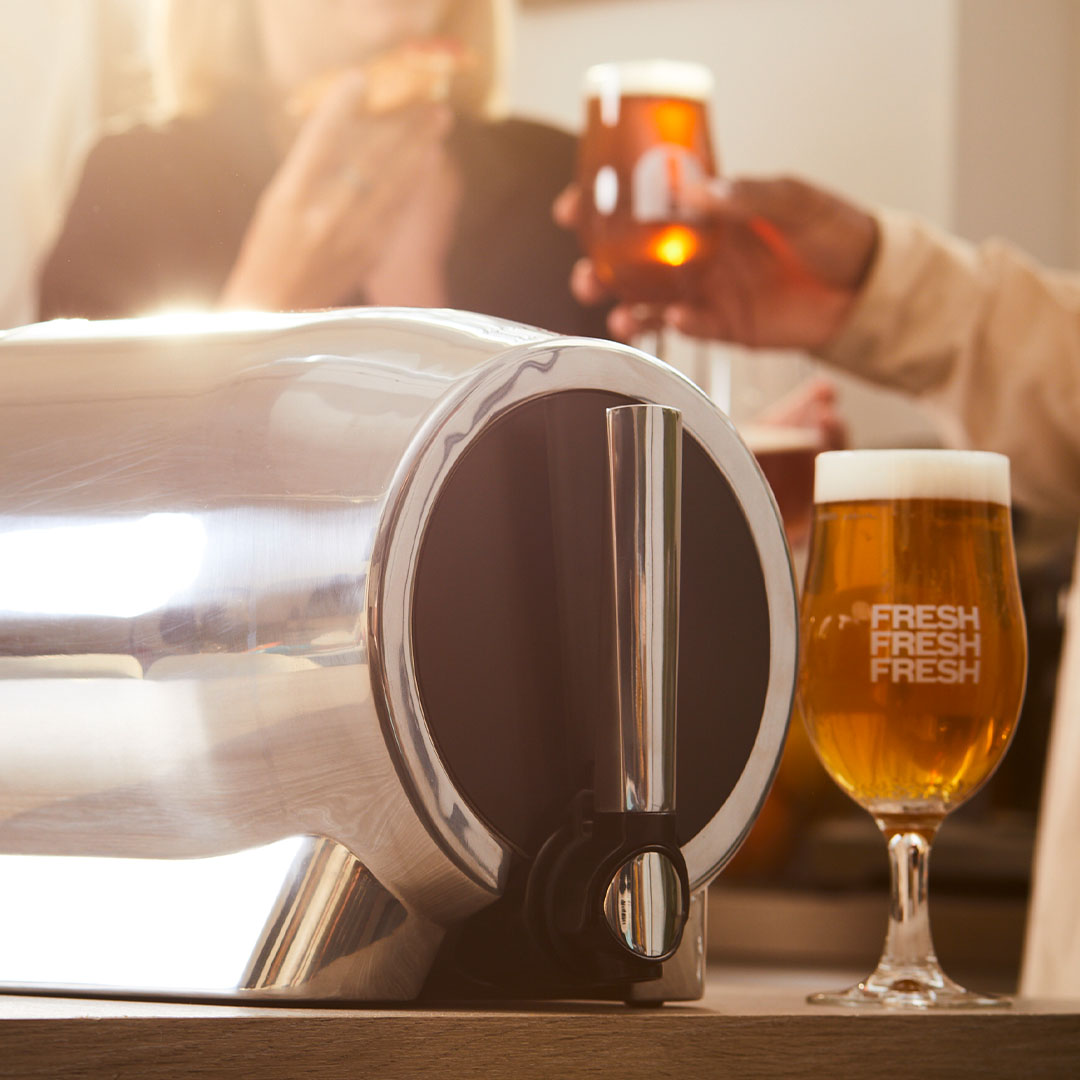 POLISHING YOUR PINTER
For the best results in buffing out any smudges and marks on your Pinter, first wipe the Pinter down with a soft, damp cloth (antibacterial wipes work best) and then dry and polish the Pinter with a soft dry cloth or your Pinter Cloth if you have one.