WHAT IS A PINTER?
Scroll down for £30 off Pinter, a Brew//LDN exclusive voucher.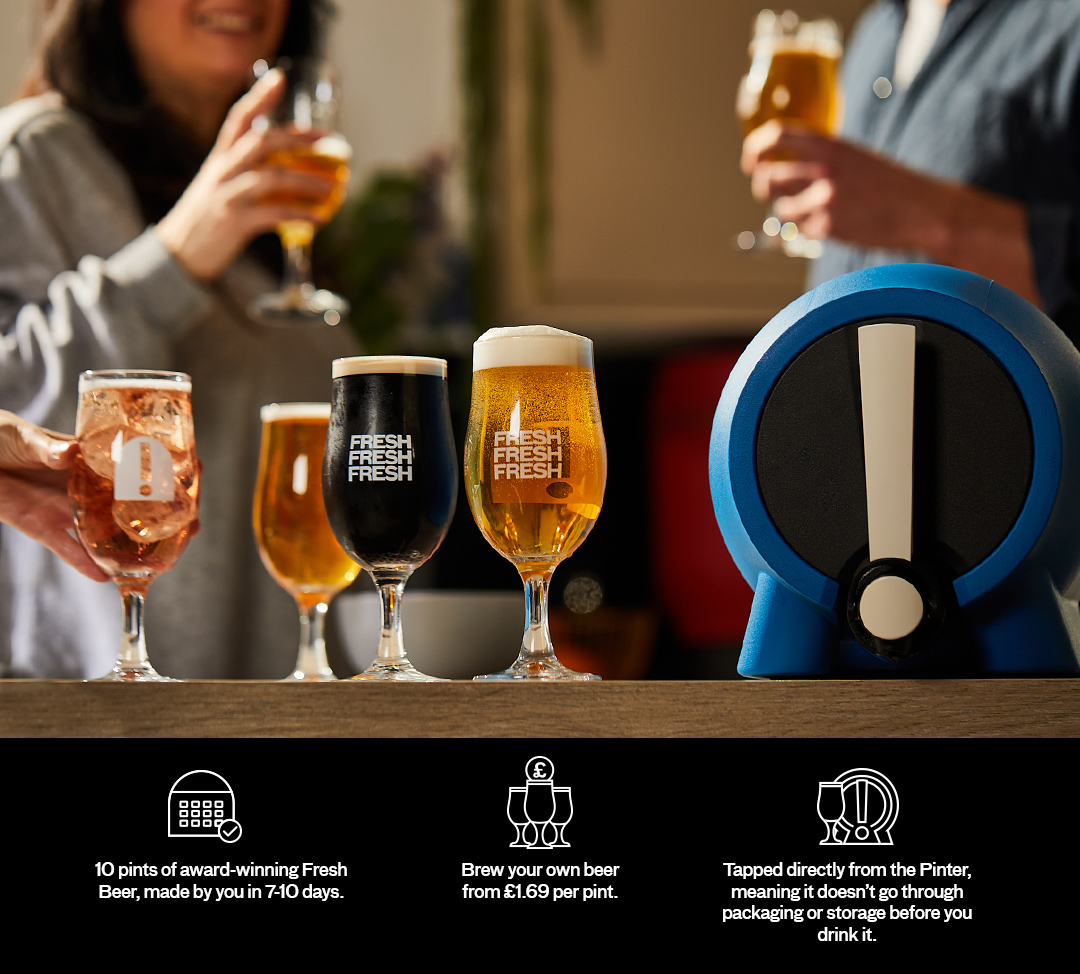 Take the Pinter, add a handcrafted Fresh Press and in a matter of days, enjoy award-winning, sustainable Fresh Beer. Made by you, as fresh as it gets. Learn more.
Claim your voucher below.
CLAIM YOUR £30 VOUCHER
As a Brew//LDN customer, you can sign up below to save £30, netting you a Pinter for just £69. Plus your first 10 pints free when you subscribe. Just enter your email address below to claim your limited-time voucher.