Introducing Pinter x Brewgooder
Our 3rd platform beer is a take on Brewgooder's seminal Hazy IPA. Inspired by the original, remixed with a Pinter twist. Plus it's a chance to team with one of the UK's most inspiring and sustainable beer brands.
Try Now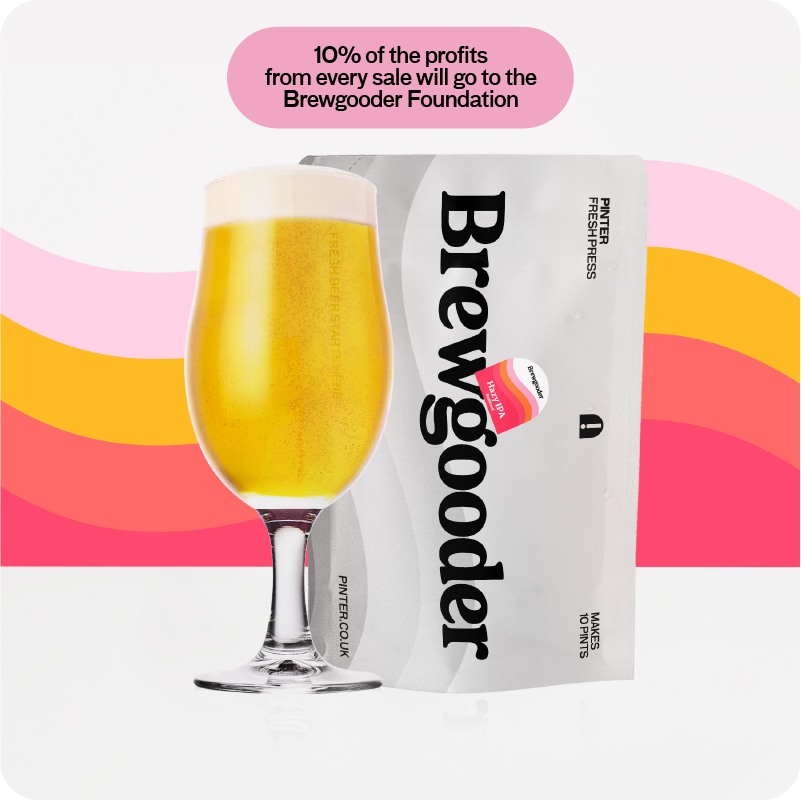 HAZY IPA
REMIXED
5.0% ABV
A juicy, hazy, and super refreshing remix of an original Packed with tropical pineapple and peach flavour. A hint of spicy resin from Centennial hops and a touch of fresh grapefruit citrus from Cascade hops. All at a crushable 5%.



TRY NOW WITH PINTER 3
Order a Pinter today to try the new Brewgooder Hazy IPA Remixed.
Buy now for just £99 and get Hazy IPA Remixed totally free when you subscribe to Fresh Beer Club.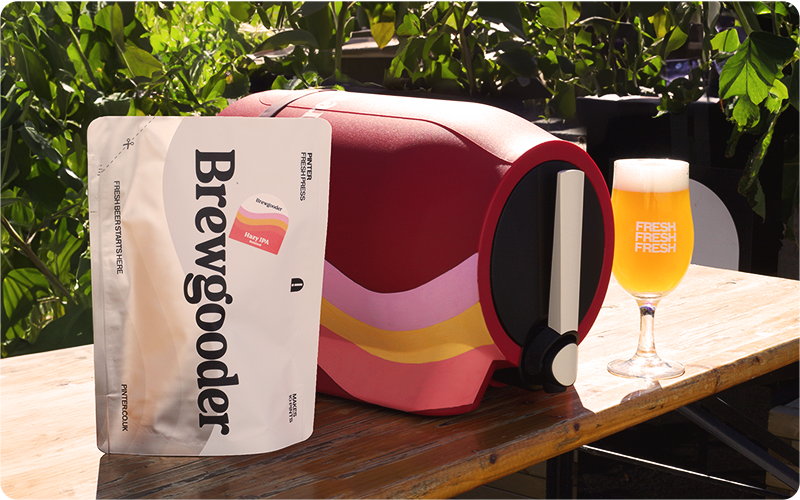 A STORY OF BREWING GOOD
10% of the profit from every sale of Hazy IPA Remixed will go to the Brewgooder Foundation - which uses funds raised from its beer sales to fund inspiring projects across the world.
Brewgooder is more than beer; they're an impact company on a mission to show there's another way to do business in 2023. They brew beer primarily for the purpose of funding inequality-fighting initiatives via their Foundation. From clean water & sanitation projects to responsible grain sourcing to climate action; their drinkers have helped to positively impact over 200,000 lives worldwide since 2016.
SHOP PINTER